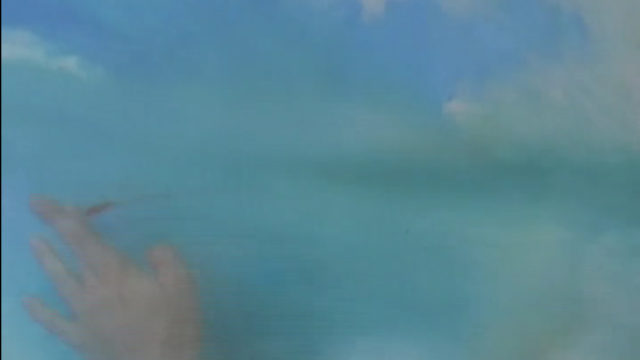 video meditations
painting skies
2005-2009, 68 min., mini dv
loop in site-specific installation
I flew to Brazil to paint the sky in oil colours, because of the slowliness.
installation at Sin Bar, Berlin 2009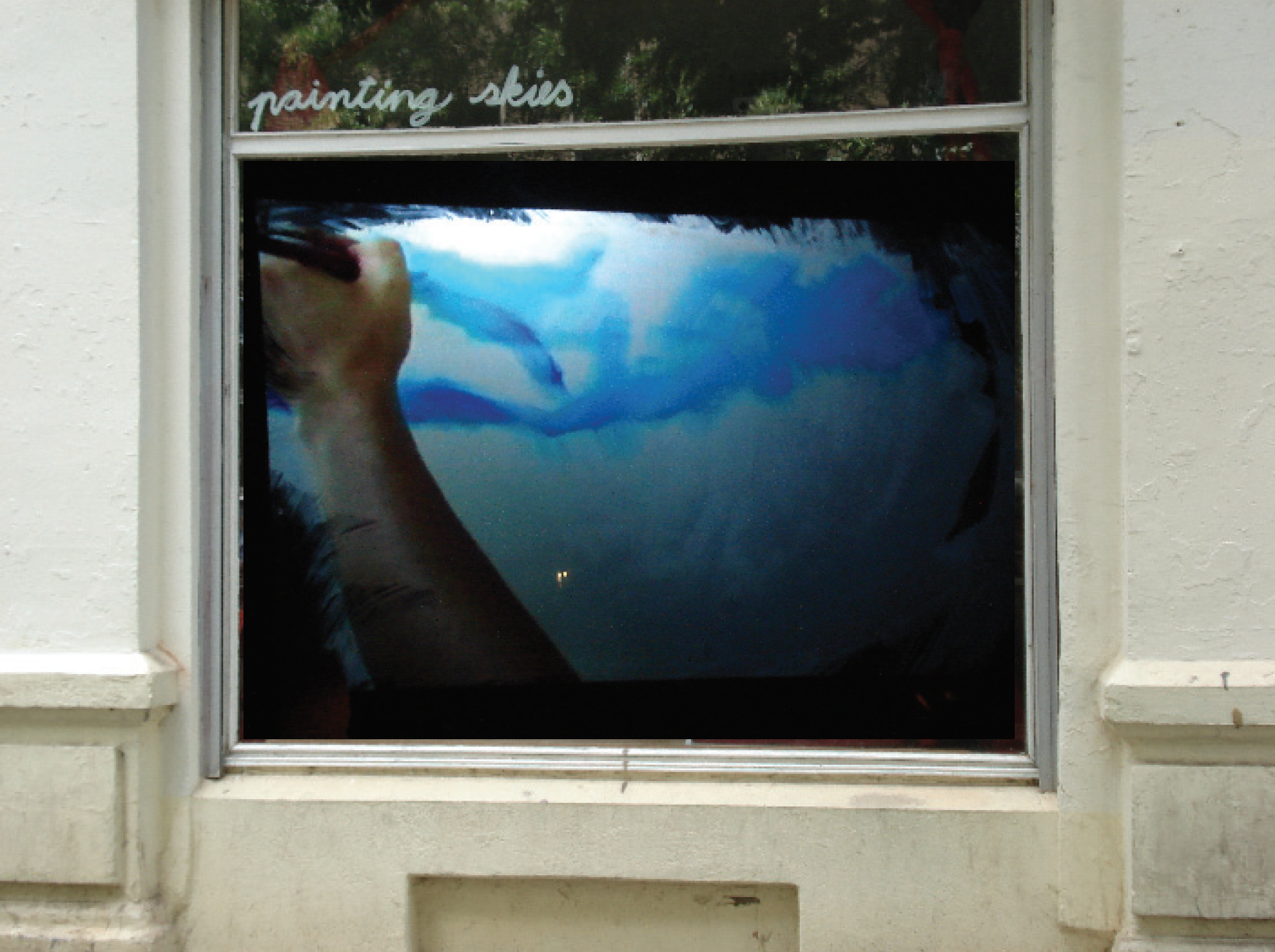 °

swimming
2013, 15 minuten, hd
In 1999, swimming saved my life. To feel the water surrounding, touching and carrying my body whilst offering an incredible freedom to move, I found grounding in this flux. I thought of making a video, just watching my arms enter and glide through the water in a continuous rhythm. Years later, I revisited that thought as a video.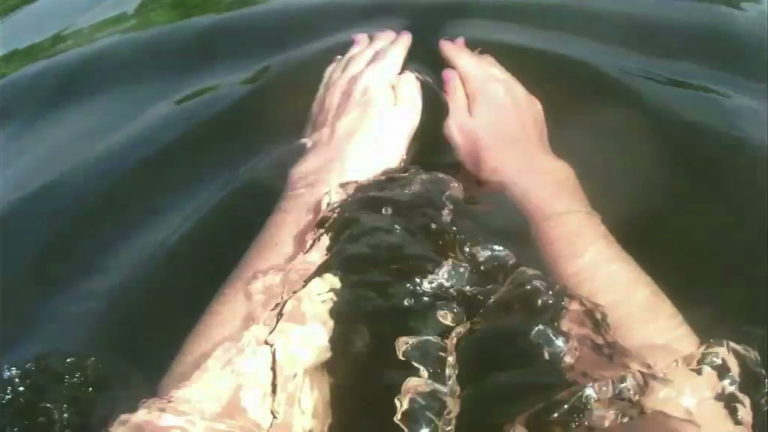 °

limbofilm
1999 / digitalized 2001, animated 2008
Double exposed analog 36mm halfframe film in one piece, digitalized and animated.
Images of the botanical garden in Barcelona cross those of a safari park.
installation in LUX, Berlin 2008
°

smiling
2008, mini dv
I paint my hidden smile
eMotion, G.A.S.-Station, Berlin 2008/09