lightweight luggage for transitioning
How do we trace the shifting relation between a body and an idea? How can we embed the out-of-body experience of an abstract idea in a sensory experience?
Winding back through NSU's archive of keynote speeches, from AUGUST 2019 until July 2020, Stephanie will search for thoughts that give direction, hope and momentum for emancipatory transitioning into solid-ary forms of being and thinking together.
Welcome to a growing video library of embodied thoughts: segments of speeches that once sparked ideas will be re-voiced and overlaid with close, meditative, video observations of everyday actions.
Follow Stephanie's journey of digging and excavating gems in the most unexpected places and combinations.
From October 2019 until July 2020, on a (more and less) monthly base, a new episode or part of this ongoing series about a collective and audio-visualized thinking process will appear:
How can thoughts help to transition our state of being?
Peace Rug Talks
(Ready for Take-Off )

Saturday, December 14th 2019
2-4 pm, Torhaus THF
and honour court, Tempelhof Airport

A collective, meditative and embodied reflection on possible answers to the question, on which grounds is peace based, historically embedded in the location, Flughafen Tempelhof, and musically accompanied by Bernhard Wöstheinrich
At the end of the three-month intervention of the "Peace Rug " on the so-called "Ehrenhof" (court of honour) in front of the former central reception hall of Tempelhof Airport – which today is a parking lot – there is a last opportunity to explore this artistic floor work on site and together:

The artist will facilitate an exploration, compilation and collective thinking process in conversation and with somatic, i.e. body-oriented mindfulness practices. How do different points of view and perspectives meet? Taking this floor poster as a metaphorical ground, can something new emerge from these encounters of different characters, in people as well as in lettertypes? The guided walk on the carpet takes about 30 – 45 minutes, depending on the commitment and the weather.

The (multilingual) conversations afterwards take place in the Torhaus THF.

The afternoon will be accompanied by Bernhard Wöstheinrich's ambient soundscapes. Conversations and sounds will be recorded and published (if desired) in a podcast on THF Radio next year.
>>> The Torhaus is heated, but not yet thermally insulated, warm and weatherproof clothing is highly recommended. There will be tea and warm water bottles.
The "Peace Rug" is a ground poster that I realized in the framework of the the project series "Art in the Underground 2019" in the context of the exhibition "Up in Arms" by the nGbK in Berlin.

On it, you find translations of the question "on what is peace based?" in 67 languages, meeting each other in a graphic labyrinth, layered over a pattern based on images of weapons sampled from the online-catalogue of the German armaments company Rheinmetall — who decribes those weapons in their catalogue in a cynically downplaying manner as their "family of medium caliber cannons".
you can find more about the exhibition "Up in Arms" at the nGbK here
where things meet
(wie es zusammenkommt)
A selection of my video works, curated by Klaus Eisenlohr
Director´s Lounge
Thursday, November 28th, 2019
9 pm, Z-Bar, Berlin-Mitte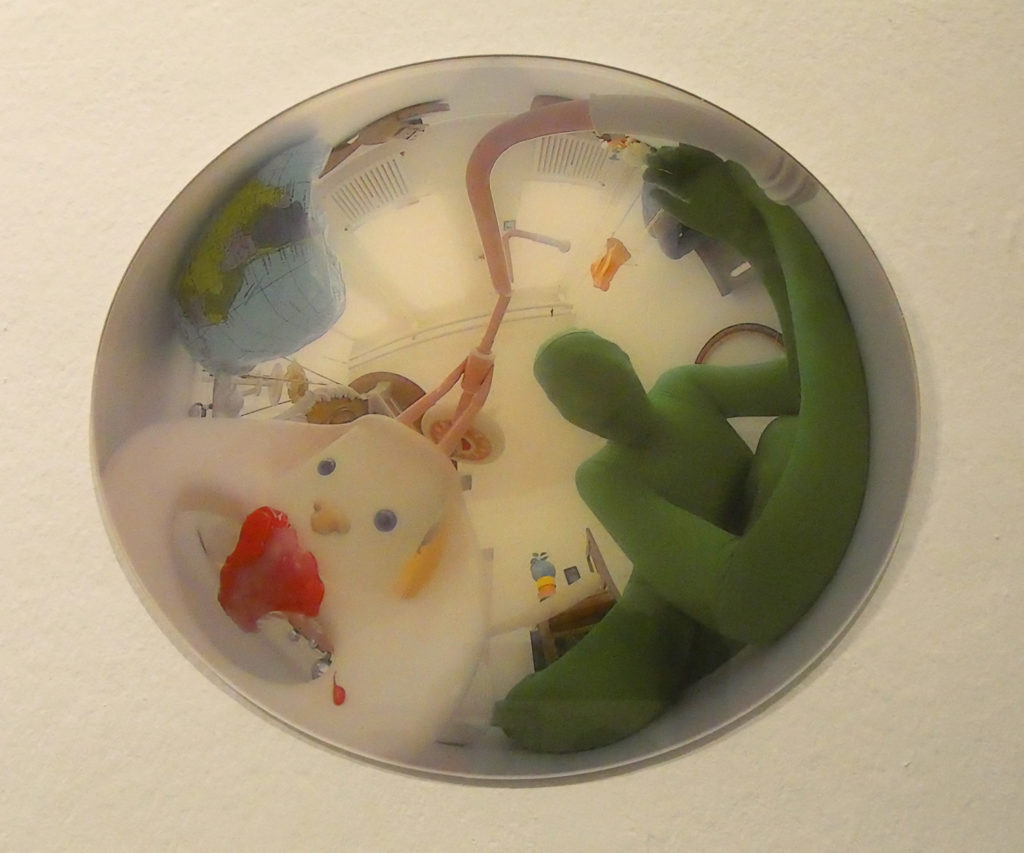 schöneberger art 2019
group show
1.11.-1.12.2019

Haus am Kleistpark | Projektraum

Tue till Sun 11 am – 6 pm
Grunewaldstraße 6–7, 10823 Berlin
Free entry, but not barreerfree
public transport: U7 Kleistpark, Bus M48, M85, 106, 187, 204
www.hausamkleistpark.de